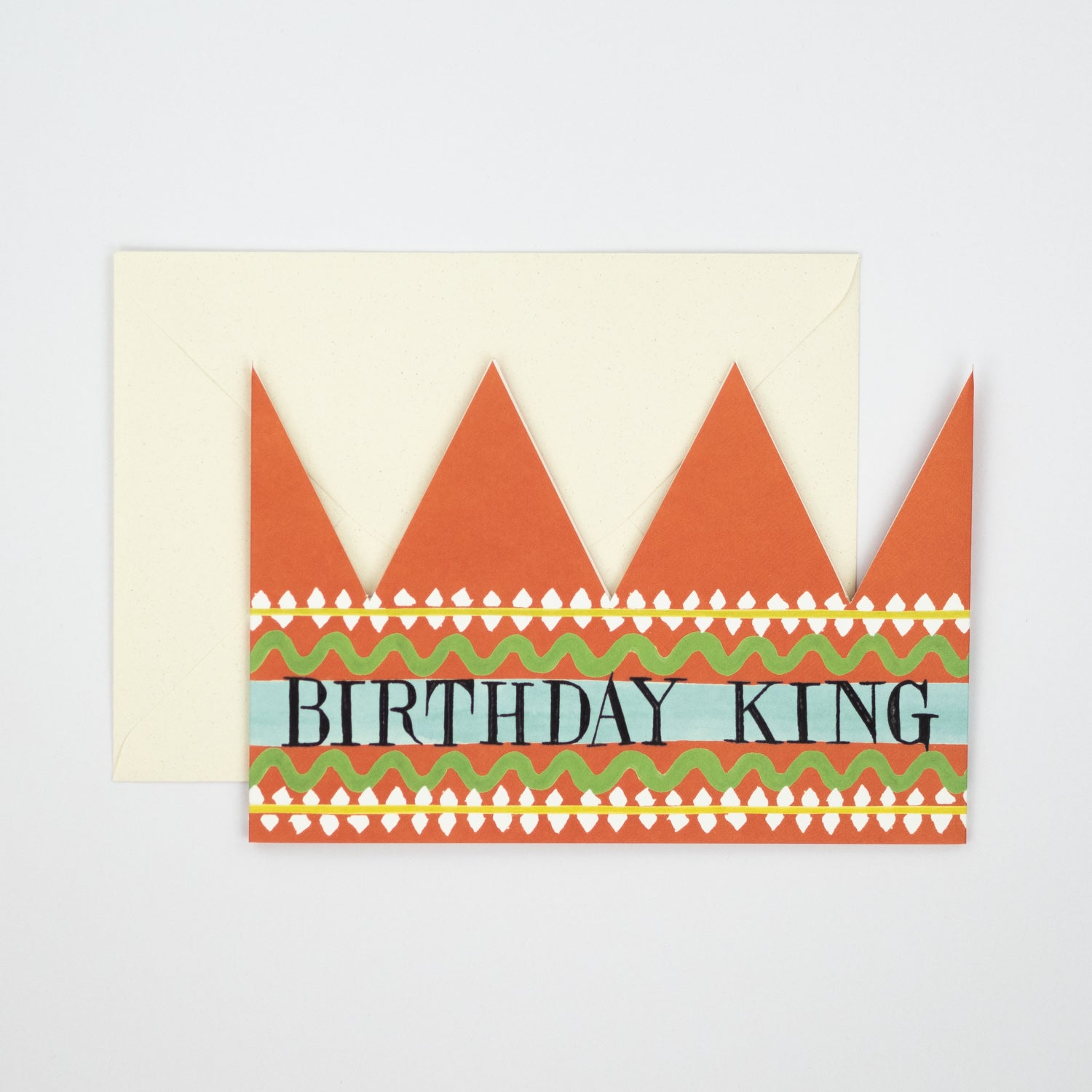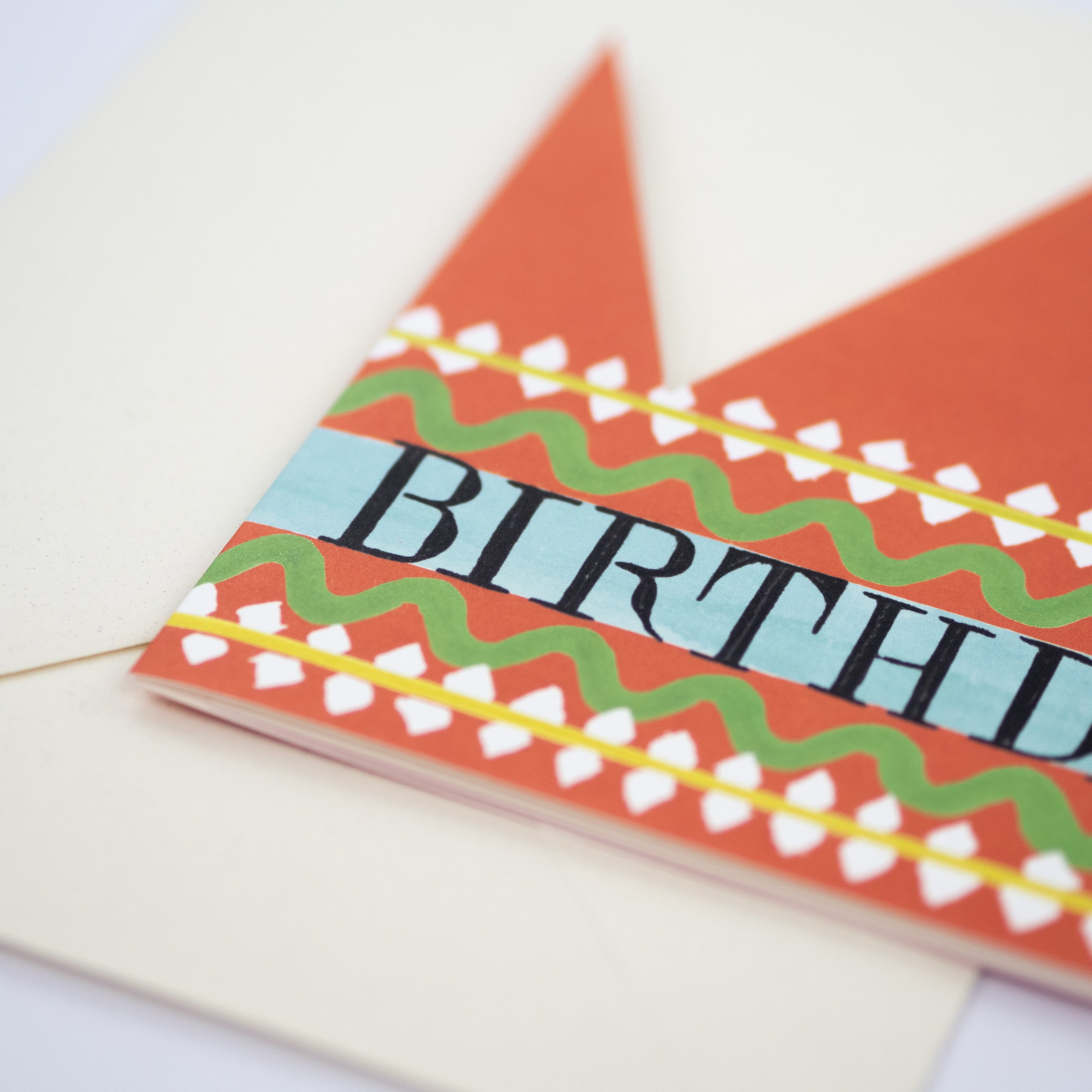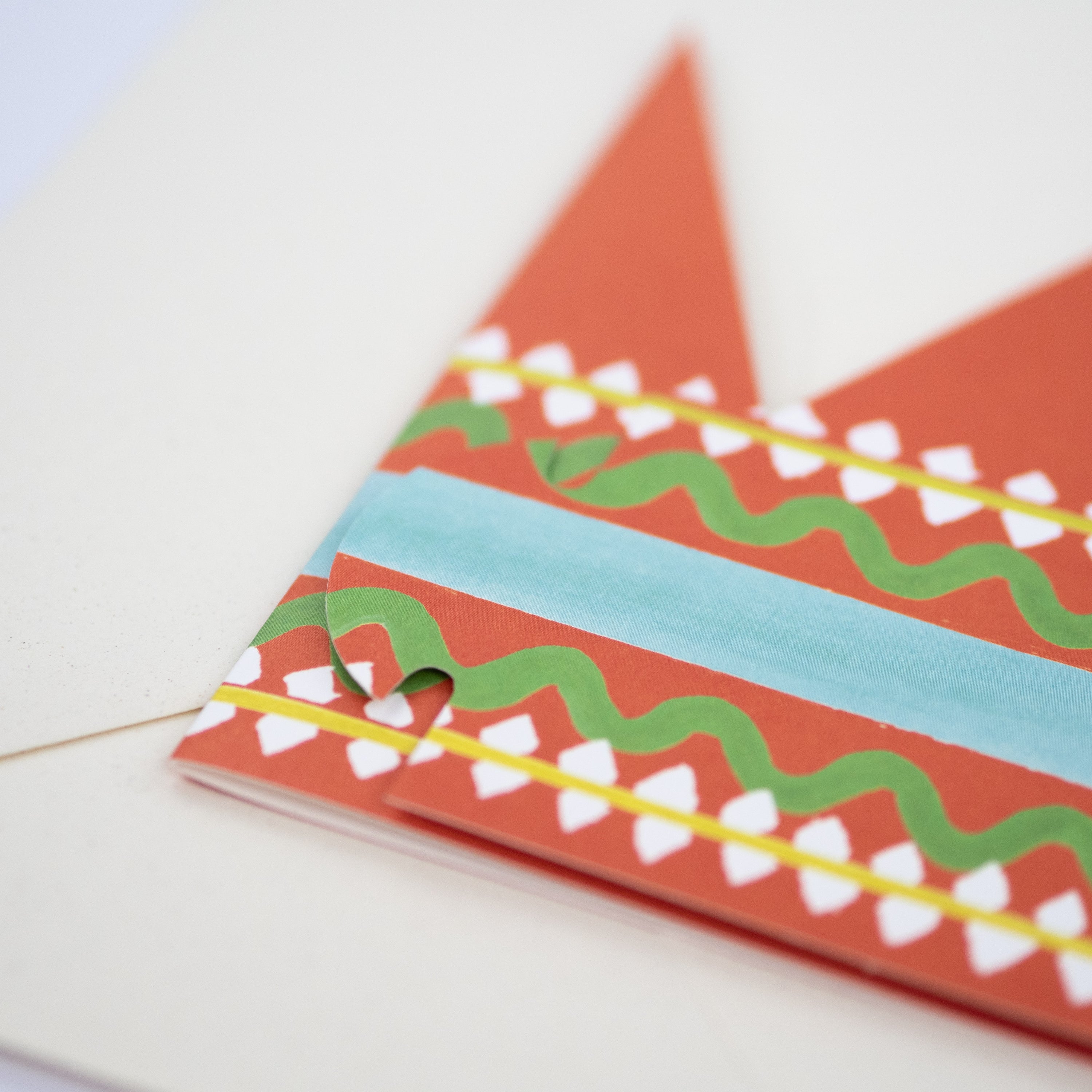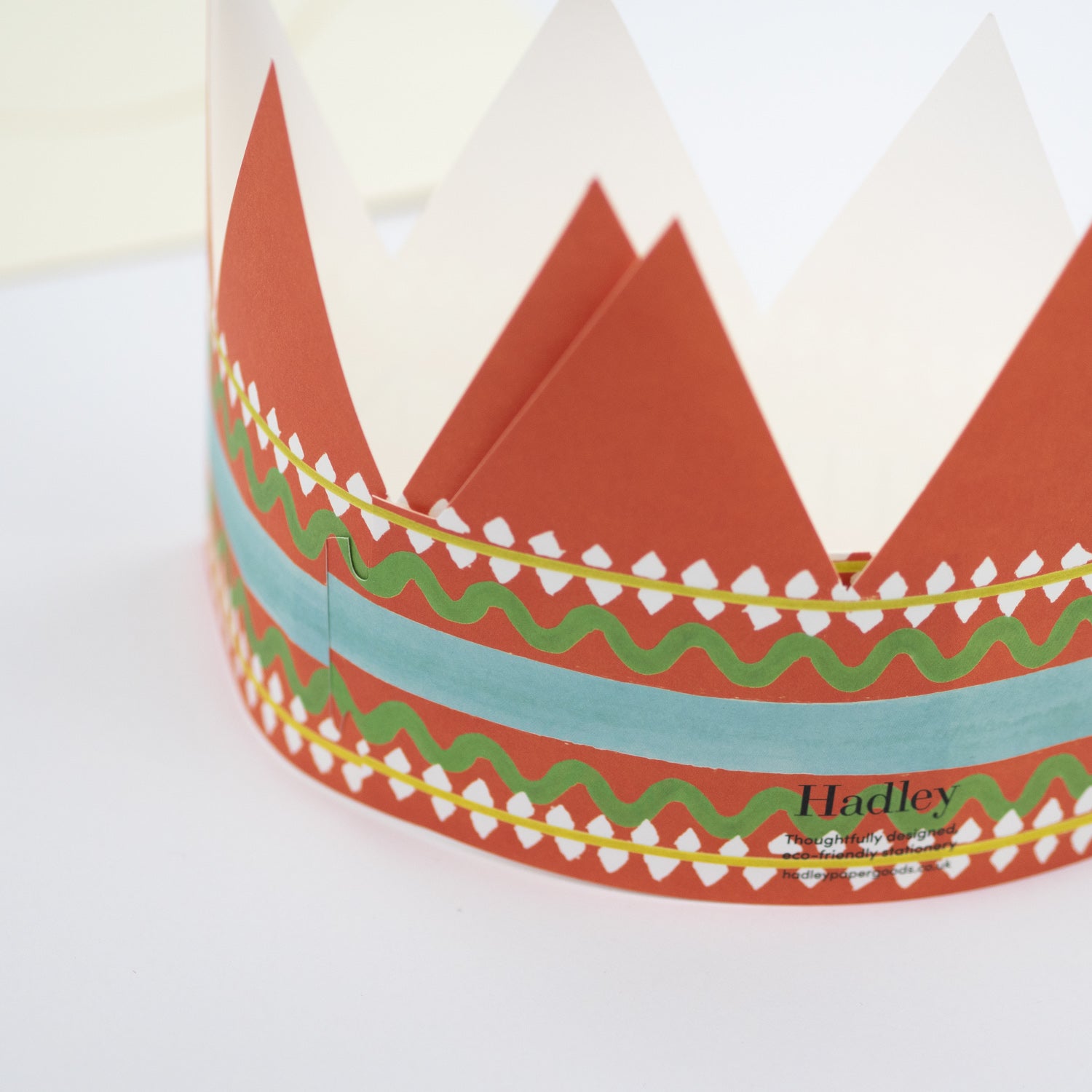 Our party hat greeting cards are super fun and adjustable for the perfect fit. Let that Birthday King wear their crown with pride all day long!
Each is made from FSC card and comes with an envelope made from a mix of recycled paper and citrus peels that would otherwise be headed to landfill. Meaning you can celebrate your loved ones without wrecking the planet they live on.
Artist designed, quirky and fun, this is a beautiful red crown that comes in a envelope. The card has lots of room to write your birthday message, or get the whole family to sign it.