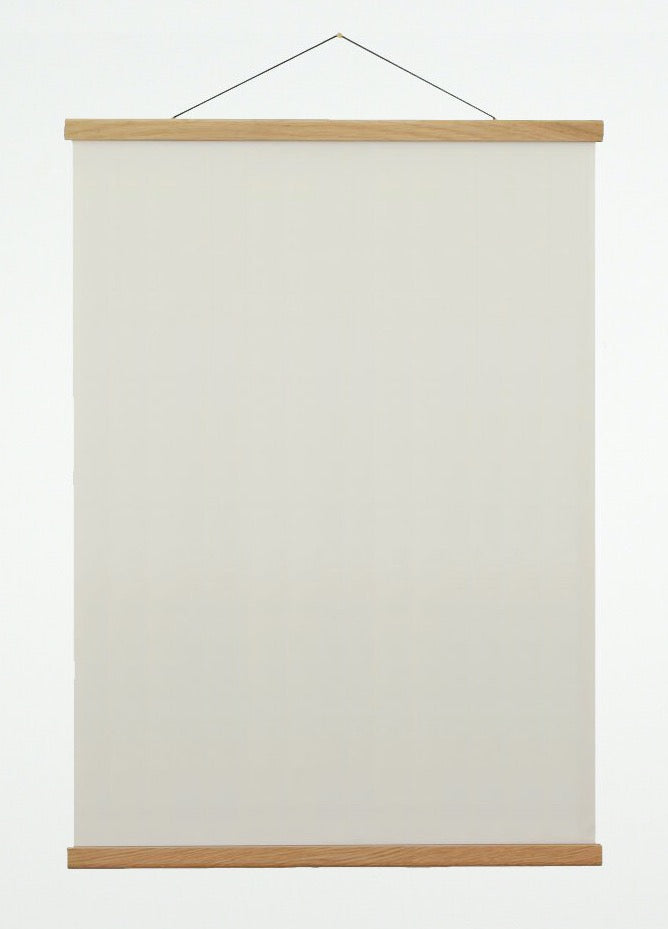 Oak print hanger (A2 portrait/A3 landscape)
If you have chosen a beautiful Hadley print by our very own Jo Waterhouse, why not purchase one of these high quality oak hangers to display it? They look great with our A3 landscape prints. They also fit our Birthday Calendar a treat
This oak print hanger is made by a family firm in the U.K. It works simply using a magnetic strip on each end (see video!) It is light and easy to hang.
Dimensions: 20" (510mm) wide. To frame A3 landscape.
This hanger comes in a recyclable cardboard tube with plastic ends, we are working to find plastic free options.
Please note: this hanger is not suitable for international shipping
Oak print hanger (A2 portrait/A3 landscape)