What I'm talking about when I say our cards are 'thoughtfully designed'
It's easy to think of greeting cards as little bits of ephemera that don't matter much but I think they're very important!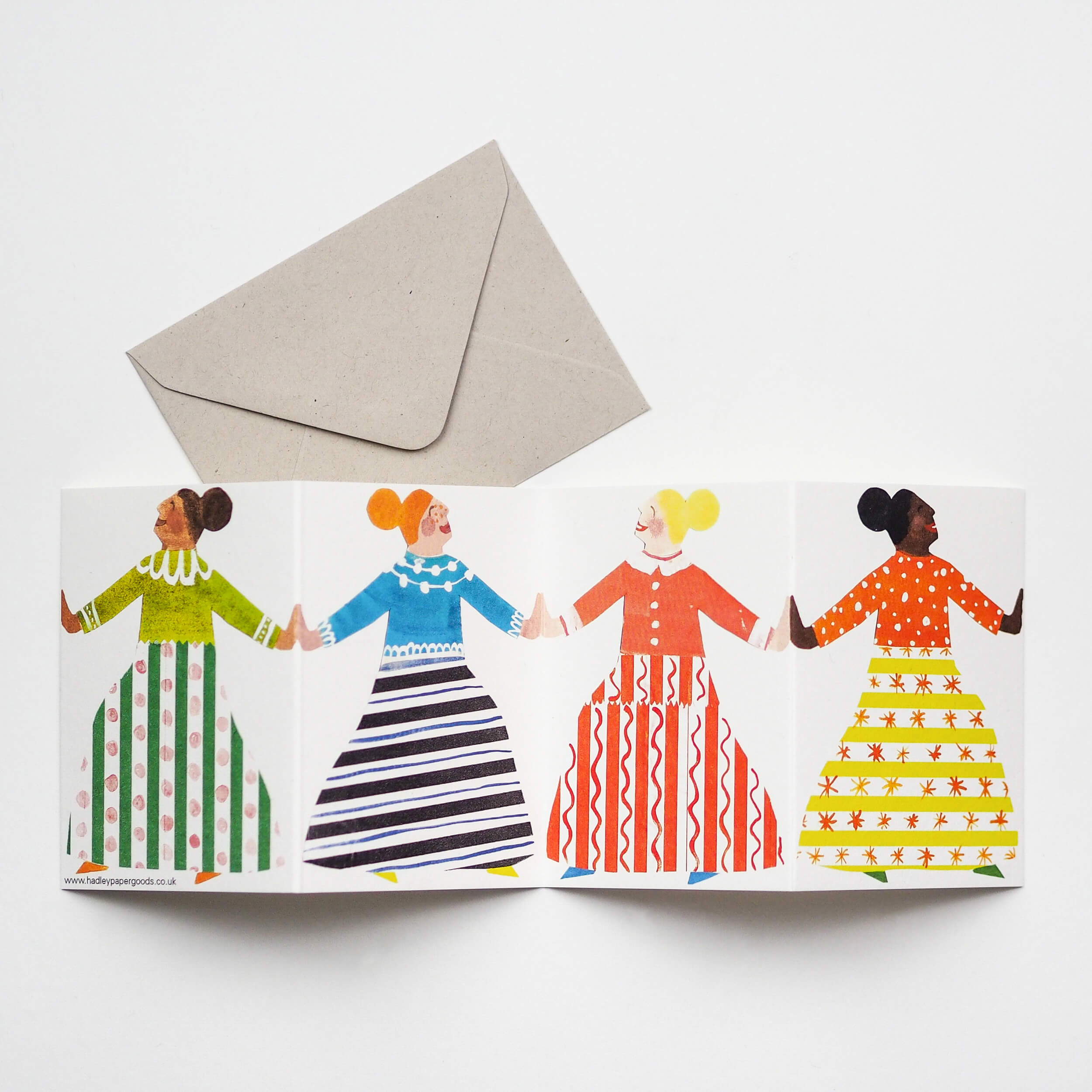 They contribute to the cultural canon even if it is in a tiny little way. So I always think about the impact of my work, maybe I think about it too much but hey-ho, it's my life.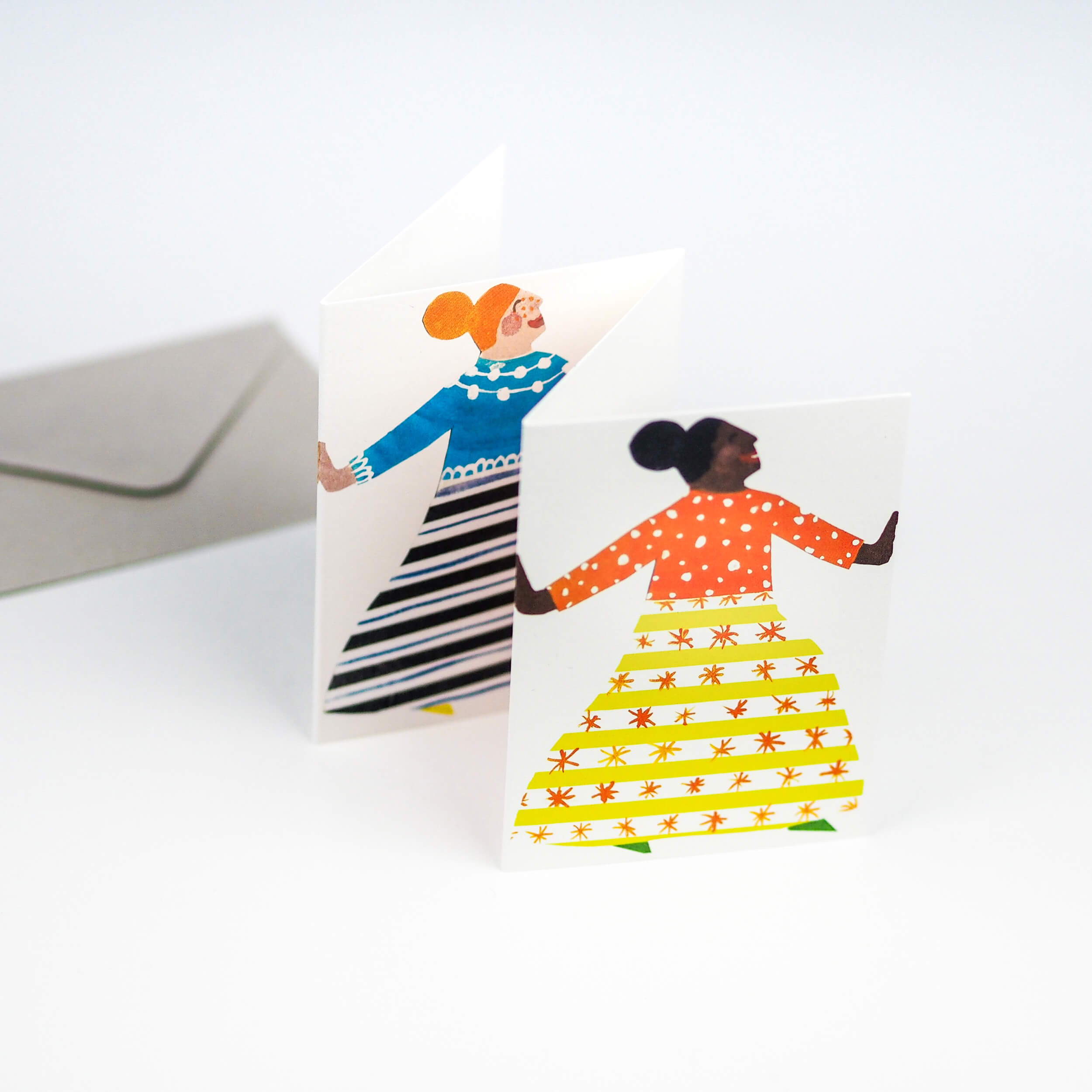 A case in point: when I decided I wanted to do a card of dancing ladies I thought - 'these ladies better be good!' because the world is knee deep in pictures of dancing ladies, to the point where one might almost think women are valued more for their bodies and appearance than their minds. Although I'm sure that can't really be the case.
I illustrated them carfeully to make sure they looked happy. I planted their feet wide so they look like they're dancing with purpose. I also made their waists wider than their heads which is so important. I put the woman with the darkest skin to the front, that's very important too! All these little decisions!
But I think all these little things add up and I got what I planned: a card showing happy, self-contained ladies, dancing for the joy of it.
Nice.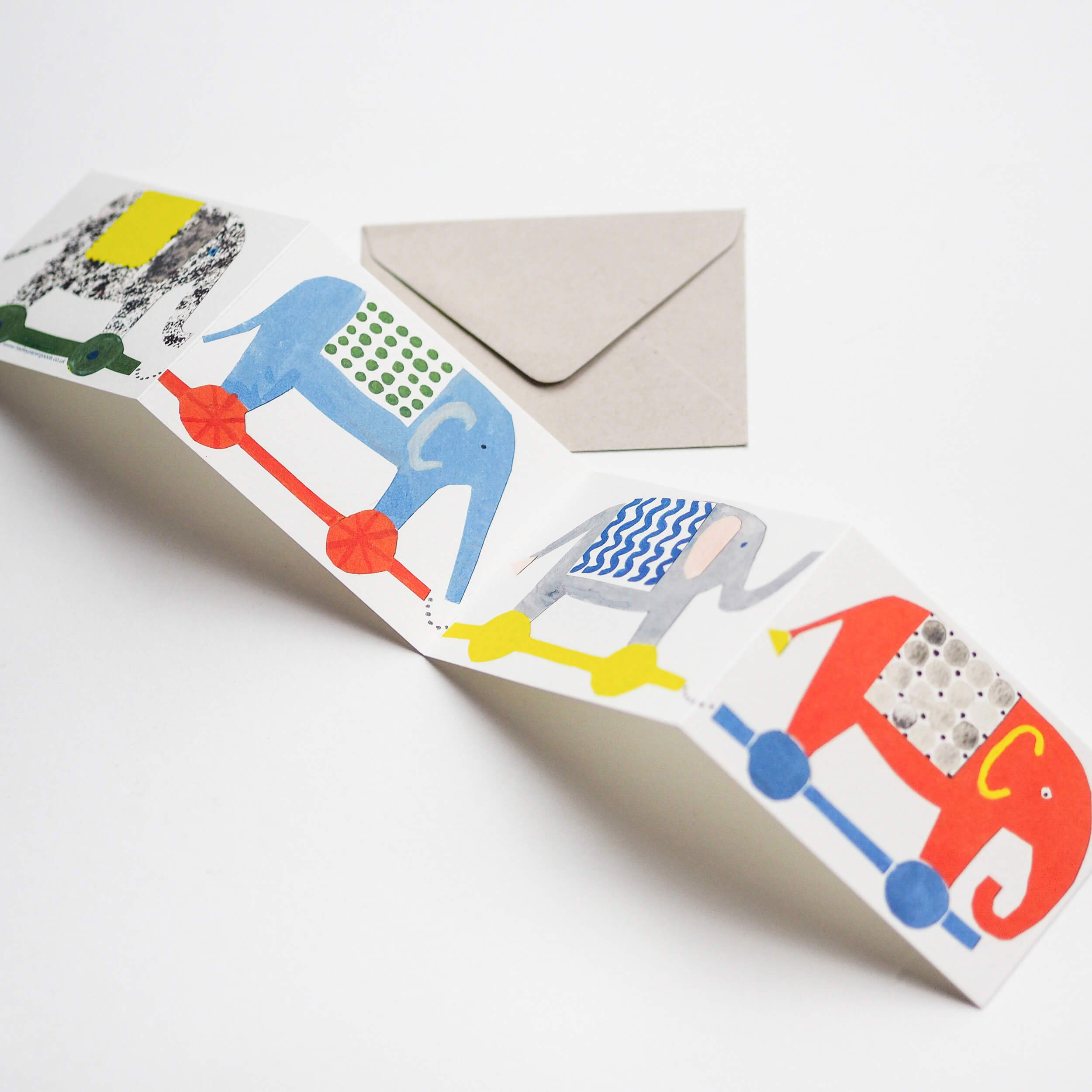 After I designed this concertina card and the elephant concertina too another larger card company also designed a dancer concertina card (and an elephant concertina card incidentally), I think they may have taken some inspiration. BUT, you guessed it, their dancers were a load of wobbly white women with tiny little waists, so boring. Made me proud to be an over-thinker